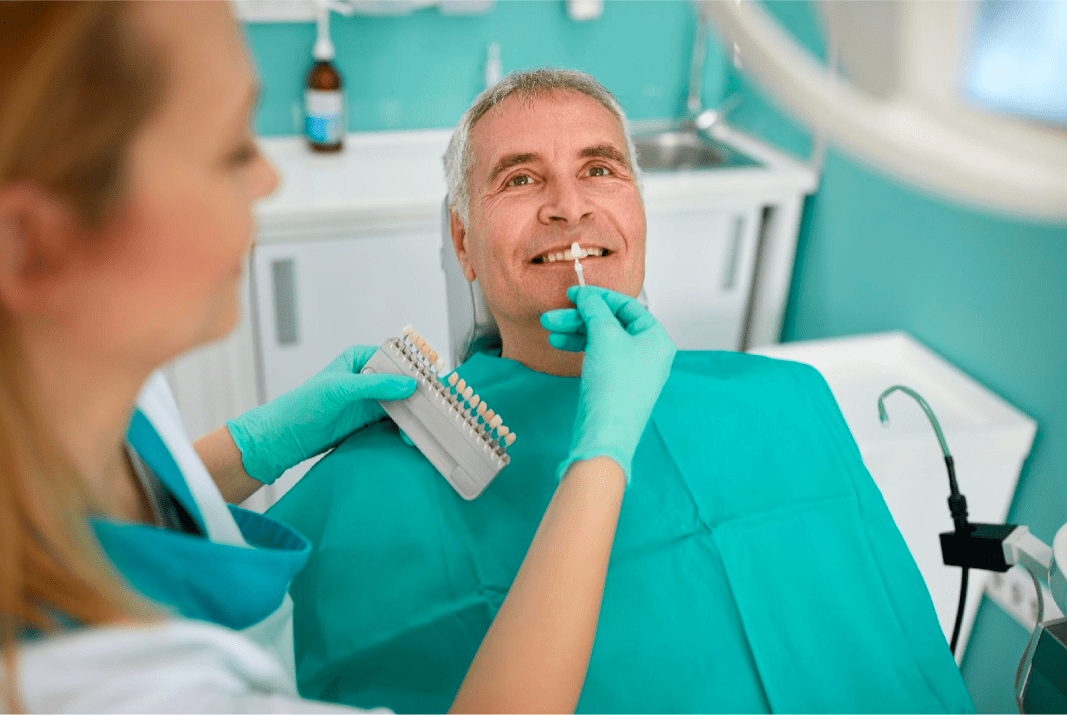 Eating is one of the most pleasant things in life. However, it might also be a bit of a frustrating experience if you don't know how to care for your dentures—especially when they're brand new. Before you indulge in a juicy steak, read the tips below and treat your teeth nicely.   
Biting and chewing will feel different

if you're wearing new dentures or wearing dentures for the first time. It takes a few days until you get used to it, so be patient. The real problem is if your dentures are loose. In this case, book an appointment with a

reputable denturist

.
First-time denture wearer? You may think that your food has lost its flavour, but this feeling is normal and it happens because your brain is overstimulated by your dentures. After a while, your brain pays less attention to them, and the flavour becomes more noticeable again.
Chew slowly and distribute the food to both sides of your mouth.

Cutting your meal in small pieces

is better than trying to eat larger bites.

Be extra careful when you're eating crusty food, like some types of bread, because they can cause damage to your dentures. Talk to your denturist for more information on choosing the right foods for you.

Make sure your food isn't too hot before you take a bite. Sometimes people who wear dentures have trouble sensing hot food and drinks, which might cause burns.
We hope that these tips help you eat more comfortably while wearing dentures. By the way, do you know the types of dentures and their benefits? If you don't, check out this other blog we wrote with lots of useful information!
For all your questions and concerns about dentures, contact Expert Denture Clinic online or by calling us at (204) 334-0022.