Office Location
Rossmere Plaza 1050 Henderson Hwy #8 Winnipeg, MB R2K 2M5
Full & Precision Dentures Winnipeg
There is no reason to feel embarrassed about your smile anymore.
Whether you've lost all or just a couple of teeth you may want to consider either full or partial dentures as a tooth replacement option. Full dentures are the most practical choice when you need a full set of teeth or are replacing a full arch. They are designed to fit perfectly within your mouth and help provide confidence while talking, eating, and smiling.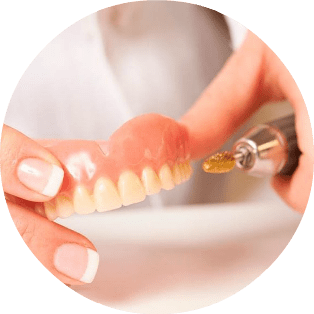 Regardless of the reason, gum disease, damaged by an accident, or bad decay, a full denture can restore your smile and confidence.
Your prosthesis is handcrafted to match your facial structure, complexion, and even facial features. Special consideration is given to the shape of your jawline, lips, eyes, eyeglasses, and hair colour. Additional procedures are then incorporated in to the construction of your new denture to closely mimic the movement of your jaw.High-quality teeth are used to ensure a definitive outcome of the highest quality. A precision fit denture provides excellent function, fit, comfort and appearance.
What's the difference between Full Dentures & Immediate Full Dentures?
Traditional dentures are made after your teeth have been removed. Immediate dentures are made in advance and can be positioned as soon as your teeth are removed. For some, this is a wonderful alternative as it means you do not need to go without teeth. However, your gums and bones shrink over time, especially after having teeth extracted. As a result, a disadvantage of immediate dentures compared to traditional dentures is that they require temporary relines called tissue conditioners to fit properly during the healing process.
Final relines can then be completed after the healing process has been completed.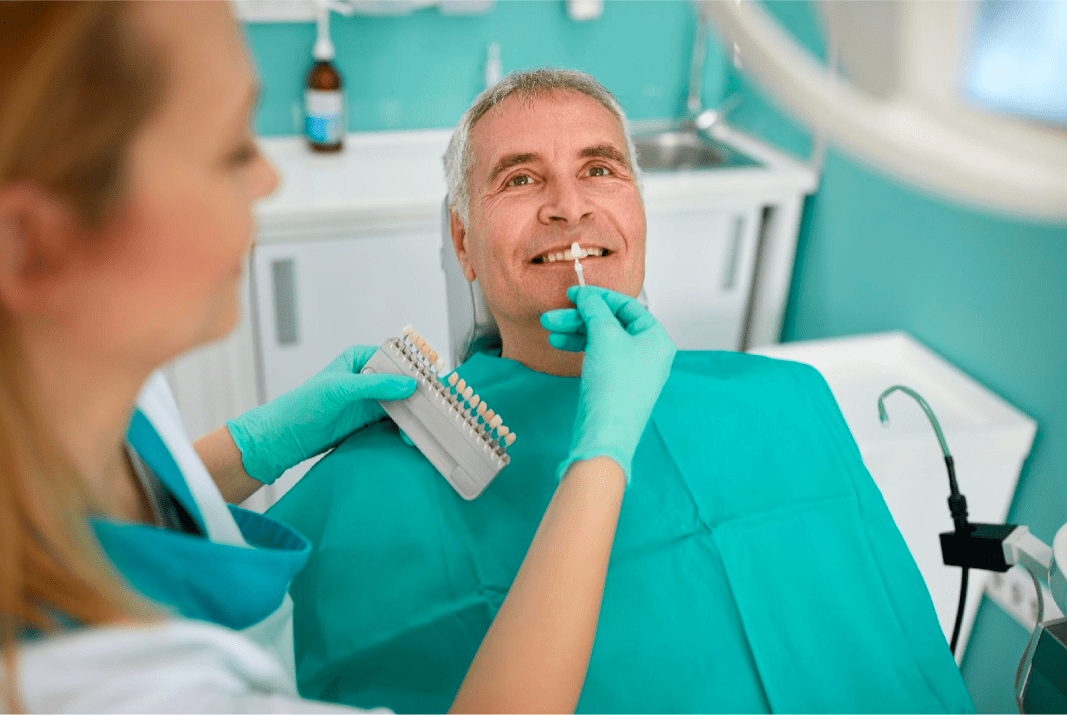 How Are Dentures Made?
The denture development process can take about three to six weeks and several appointments. Once your denturists helps you determine what type of appliance is best for you, the general steps are to:
A series of measurements and impressions of your jaw are taken to gauge how much space is between them and how they relate to each other.

Step two is to create models, wax forms, or acrylic patterns in the exact shape, size and position of your new denture. This is what we will ask you to try in so we can assess the colour, shape, and fit before the final denture is cast.
Step three is to cast the final denture.
Adjustments as necessary
Frequently Asked Questions
Do you offer seniors discounts?
Yes! Regardless of whether you're an existing client or new client, we always offer competitive pricing and discounts for seniors.
Do you do same day repairs?
Yes! Not only do we offer repairs, but more often than not we're able to provide same-day repairs! Just give us a call!
Where can learn more about dentures?
Do you provide free consultations?
Yes! We believe that the best oral health comes from working collaboratively with you to find a solution tailor-made just for you. We'll do a full consultation before starting any work to ensure you get the treatment you need!
Where are you located?
Rossmere Plaza 1050 Henderson Hwy #8 Winnipeg, MB, R2K 2M5
Phone: 204-334-0022
How can I be sure you're the right denturist for me?