Office Location
Rossmere Plaza 1050 Henderson Hwy #8 Winnipeg, MB R2K 2M5
Same Day Denture Repairs
Expert Denture Clinic is here to help when you need it most!
Have your dentures let you down? Do you need some expert help? At Expert Denture Clinic in Winnipeg, we can often repair or reline your denture on the same day! Our fast and personalized service can give you back your smile often, without having to wait for an appointment. All of our repairs are completed in-house and with the best quality materials.
We understand that not being able to chew, speak or even smile properly due to a broken denture is more than just an inconvenience. It's a potential health concern and can also affect your confidence and state of mind.
If your denture is cracked or broken it could be the result of an underlying issue. For issues that need more attention than a quick repair, we'll set up a follow-up appointment to examine your denture in more detail.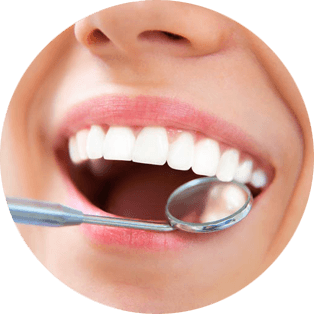 Can I fix my own denture?
NO, NO, NO! Dentures that have been repaired improperly will not only fail again, but they may cause pain, discomfort and irritation. A proper repair can only be done with the use of the correct materials and tools. Do not under any circumstances attempt your own denture repair
For same day denture repair in Winnipeg call us on 204 334 0022
Ask us about our FREE Denture Care Kit*
Bottle of denture cleaner, box, and brush – on all new dentures!
Frequently Asked Questions
Do you offer seniors discounts?
Yes! Regardless of whether you're an existing client or new client, we always offer competitive pricing and discounts for seniors.
Do you do same day repairs?
Yes! Not only do we offer repairs, but more often than not we're able to provide same-day repairs! Just give us a call!
Where can learn more about dentures?
Do you provide free consultations?
Yes! We believe that the best oral health comes from working collaboratively with you to find a solution tailor-made just for you. We'll do a full consultation before starting any work to ensure you get the treatment you need!
Where are you located?
Rossmere Plaza 1050 Henderson Hwy #8 Winnipeg, MB, R2K 2M5
Phone: 204-334-0022
How can I be sure you're the right denturist for me?