Office Location
Rossmere Plaza 1050 Henderson Hwy #8 Winnipeg, MB R2K 2M5
Mouth Guards
Sports mouth guards should be used by anyone -children and adults -who play contact sports such as football, boxing, soccer, ice hockey, basketball, lacrosse, and field hockey. For the very best protection, it's always a good idea to have a customized mouth guard made by your dental professional. Expert Denture Clinic has the ability to custom make a mouth guard to your suit your requirements.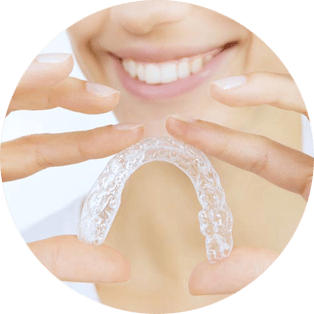 If you grind your teeth, a great solution to help offer some protection is a night guard. An effective night guard should feel comfortable, be durable and easy to clean, and should not restrict your breathing.
Contact us to learn more!
Ask us about our FREE Denture Care Kit*
Bottle of denture cleaner, box, and brush – on all new dentures!
Frequently Asked Questions
Do you offer seniors discounts?
Yes! Regardless of whether you're an existing client or new client, we always offer competitive pricing and discounts for seniors.
Do you do same day repairs?
Yes! Not only do we offer repairs, but more often than not we're able to provide same-day repairs! Just give us a call!
Where can learn more about dentures?
Do you provide free consultations?
Yes! We believe that the best oral health comes from working collaboratively with you to find a solution tailor-made just for you. We'll do a full consultation before starting any work to ensure you get the treatment you need!
Where are you located?
Rossmere Plaza 1050 Henderson Hwy #8 Winnipeg, MB, R2K 2M5
Phone: 204-334-0022
How can I be sure you're the right denturist for me?